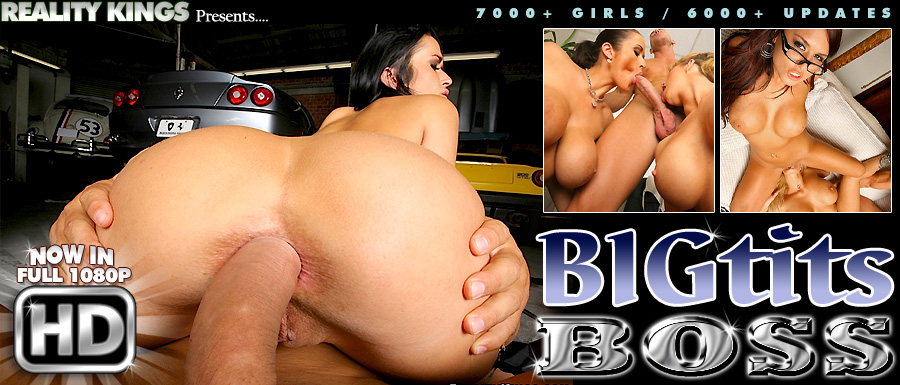 Welcome to Big Tits Boss - Big Tits Bosses fucking at work in high quality movies and pictures




Name: Elle Cee  From: Los Angeles, CA
Profession: Office Manager

I was about to make a sale over the phone when my voluptuous boss asked to immediately look at some figures. As soon as i got close to her i started getting rock hard . She caught me staring at her huge round perfect tits and shoved my face between them. She told me that if i wanted to keep my job i hand to fuck her real good. I guess she likes the way i work cause i just got a raise.

~~ +$$$$$+   ~~ www.BIGTitsBoss.com ~~   +$$$$$+ ~~




Name: Audrey Bitoni  From: San Diego, CA
Profession: HR Director

John got several warnings about his attire at work but still his boss didnt get thru to him. So Audrey took matters into her own hands. Luckily for John she took a more sexy approach. A quick glance at her breasts and he was already a more focused individual.

~~ +$$$$$+   ~~ www.BIGTitsBoss.com ~~   +$$$$$+ ~~




Name: Eve  From: New York, NY
Profession: Office Manager

I have always heard stories about other pool guys getting some from their hot boss but from today on the stories will be about me. I have a feeling that i will be a living legend among all workers. Eve and her hot busty friends were hanging poolside bossing me around until they ordered me to join them. Who can refuse four of the hottest chicks taking charge of the cock.

~~ +$$$$$+   ~~ www.BIGTitsBoss.com ~~   +$$$$$+ ~~




Name: Gianna Michaels  From: New York, NY
Profession: Manager

I felt like today was my lucky day! Im a waiter on a private jet for 2 beautiful big tit bosses, they just closed on a big deal, and were feeling quite nice on the plane. They got on and requested some champagne. Next thing you know they are all over each other. Then they requested my cock... What could I do but give them what they wanted! This is definitely the best way to fly!

~~ +$$$$$+   ~~ www.BIGTitsBoss.com ~~   +$$$$$+ ~~




Name: Lichelle Marie  From: New York, NY
Profession: Office Manager

Lachelle has amazing knockers, not to mention nice hard eraser head nipples. Ummm. I would like nothing more than to lick her titties like a dog licks a bone. I went to town on those titties. Licking and fucking those tits felt almost as good as her tight pussy. We banged on her desk and her executive chair...but I am starting to think we need to install some kind of sofabed or something in the office...

~~ +$$$$$+   ~~ www.BIGTitsBoss.com ~~   +$$$$$+ ~~




Name: Rachel Starr  From: New York, NY
Profession: C.E.O.

My sexy ass boss called me into her office to reprimand me for not filling out some papers correctly. While she was giving me instructions on how to do my job i zoned out and she caught me staring at her beautiful caramel tits. I told her she distracts me from my duties so as a solution to the problem she shoved my face on her huge juggs and then told me that if i did not fuck her good that i was going to...

~~ +$$$$$+   ~~ www.BIGTitsBoss.com ~~   +$$$$$+ ~~




Name: Brooke Haven  From: New York, NY
Profession: C.E.O.

It was my first time delivering water to this office and I honestly hope I get to deliver there every week! I walk in and to my surprise there were 2 beautiful women with some of the biggest tits that Ive had the pleasure of coming across, not to mention they were dying of thirst. Before you knew it I was pouring water over those huge tits, and the action ensued from there!

~~ +$$$$$+   ~~ www.BIGTitsBoss.com ~~   +$$$$$+ ~~